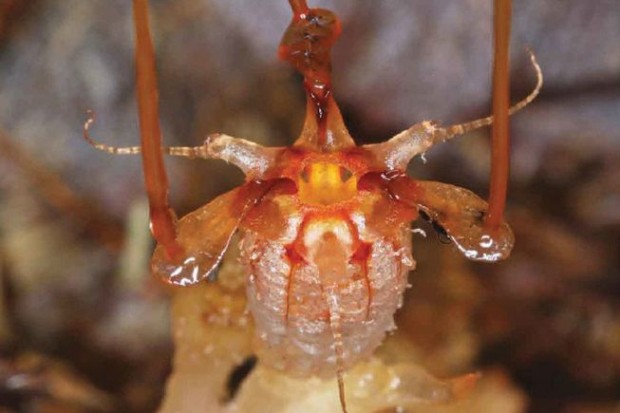 In 1866, an Italian botanist named Odoardo Beccari was scouring through the jungles of Malaysia when he unearthed something truly alien-like: a plant, to be sure, but a plant with no leaves, no chlorophyll, and which did not perform photosynthesis and appeared to live underground. It looked more like a fungus or, perhaps more astutely, an insect or arachnid.
Beccari documented the discovery, filing away his illustrations and notes on the new species. And then, nothing. This weird, subterranean plant was never seen or heard from again.
That is, until just last year. Biologists from the Crop Research Institution in the Czech Republic happened to be exploring the exact same region of rainforest that Beccari had trudged through 151 years prior, when they spotted a bizarre flower poking through the leaf litter. They didn't know it right away, but they had just rediscovered Beccari's otherworldly plant. The picture above represents the first time the species has ever been photographed.