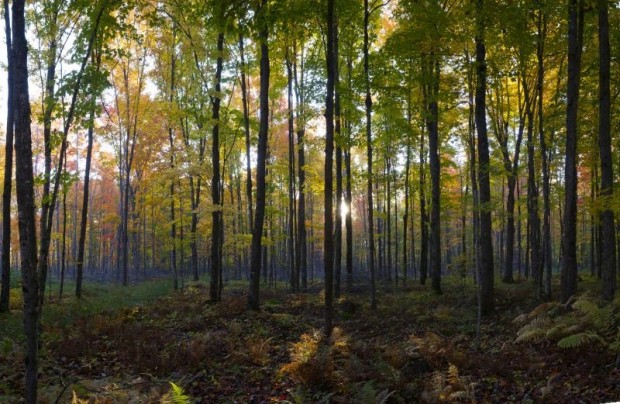 Whether you're out in the woods or wandering through city streetscapes, keep your eyes open—you may spot one of Michigan's largest trees!
Started by ReLeaf Michigan in 1993, the Big Tree Hunt takes place every two years and helps catalog the state's biggest trees. Your assignment: Seek out the most majestic trees in your area and report them, because tree-spotters can earn certificates and prizes. "This is a really fun reason to get out and enjoy nature," said Melinda Jones, executive director of ReLeaf Michigan. "It also helps raise awareness and enjoyment of the trees in our landscape."
The Big Tree Hunt is one way to discover candidates for the National Register of Big Trees, which so far includes 19 Michigan trees. The biggest tree spotted on the last hunt is a sycamore in Lenawee County with a 315-inch girth.
ReLeaf Michigan is a nonprofit group that encourages planting trees. Entries, either online or hard copy, will be accepted until September 3, 2019. Find out how to participate by visiting www.bigtreehunt.com or calling 800-642-7353.