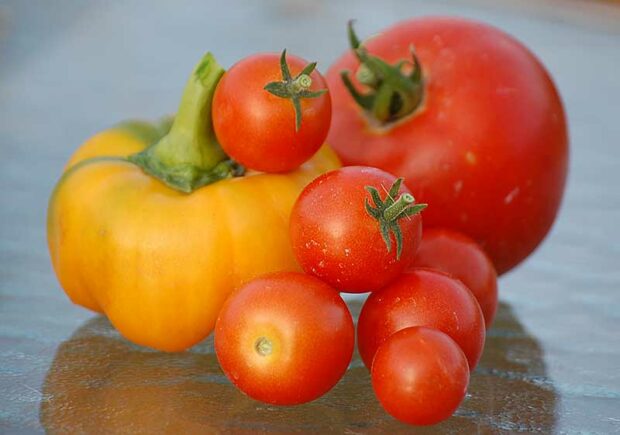 Cracks on tomatoes that circle the stem end or stretch down from the stem end can be very annoying. They not only deform the beauty of the fruit, but also leave it susceptible to rot. The cause of cracks on tomatoes is generally a growth spurt caused by a prolonged drought. The solution is to provide your garden with adequate and consistent water. You need to water to keep the soil evenly moist. In Michigan, we can have full weeks of rain followed by a month of nothing.
If droughts are common in your immediate location, then besides monitoring the watering, try to look for and select a crack-resistant variety next season. Resistant varieties come in all sizes and types. 'Mountain Spring' (a large red), 'Sweet Million' (a small-fruit variety), and 'Mountain Gold' (a yellow tomato) are just three selections that are not so prone to cracking.
Answers compiled by Martha Ferguson, and contributed by Beverly Moss, Michelle Dunham and Chuck Tyrrell.
RELATED: Tomato blossoms are disappearing
ELSEWHERE: Tomatoes exhibiting cracks this summer