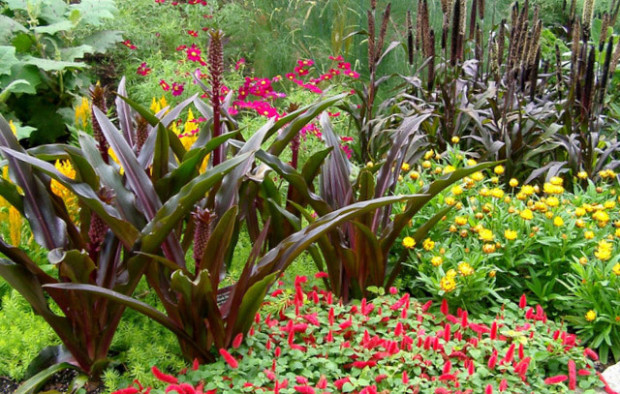 Gardeners love to include new plants in their gardens. Plant research and global exploration influence the number and types of plants available. However, "new" is not always "best" for our landscapes. With more and more gardeners turning their attention to sustainability and green practices, the question of maintenance arises. On Monday, February 3, 2014 (Grand Rapids) and Tuesday, February 4 (Novi), the MSU Extension gathers renowned plant experts to enrich your knowledge of widely sought-after plant material while remembering the message of "right plant, right place."
Irvin Etienne, Horticulture Display Coordinator from the Indianapolis Museum of Art, will present "Carmen Miranda in the Midwest," which will help you bring eye-popping color and texture to your garden. He will also explore some of the best tough plants for Midwest gardens in "When Pretty Ain't Enough!"
Joseph Tychonievich, Author and Manager at Arrowhead Alpines Nursery in Fowlerville, Michigan, will present "Great, Non-Wimpy Plants You Haven't Heard Of." This talk will inspire you with beautiful, tough, and reliable plants that, for one reason or another, you probably have not seen before.
Dr. Tom Fernandez, Michigan State University Professor of Horticulture, will present "Something Old, Something New: Trees and Shrubs for Michigan." More and more new trees and shrubs are being released every year with improved garden performance. Learn which ones are right for you.
Please note the registration deadline is January 27, 2014, and registration at the door is not available. For more info, click here.