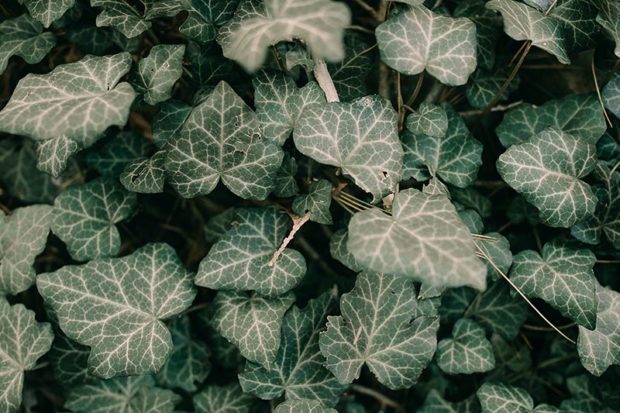 We have a beautiful 32-year-old maple tree in our backyard and a city locust tree on the boulevard in the front yard. It is difficult to grow grass under both trees. If we planted ivy as a groundcover, would it hurt the trees if it climbed up them? My neighbor had some voracious vine grow up his mountain ash and the tree died.
The age of your maple tree suggests a large trunk and root flare with heavy shade. Turf grass needs sun and water, both of which the maple tree takes first with its mature canopy and characteristic surface root system. Give up on growing grass under it. Apply two inches of composted mulch between the root flares out to the canopy drip line. Keep the compost and mulch away from the trunk and off the root flares. You can then "pocket plant" shade-tolerant perennials like hosta and liriope, which will grow comfortably in those conditions, offer seasonal bloom, and give you an interesting, low maintenance groundcover.
One can grow grass under a locust although they too are shallow-rooted. If you thin out the canopy to allow more sunlight to reach the ground, a shade turf seed mix can work if the area is properly prepared. However, a boulevard takes heavy abuse from vehicles and weather. You may be better off applying the mulch method to the locust as well. The liriope is both sun- and shade-tolerant and will handle some road salt applied in winter. There are also creeping junipers that hug the ground and give you conifer presence all year. The key is to plant away from the tree trunk.
Any kind of climbing ivy is difficult to control. Their accelerated rise within a tree's canopy crowds out the tree leaves. The tree loses its food production source that feeds its roots, which in turn feed the branch scaffold. The tree literally starves and dies, as witnessed in your neighbor's yard.