A recent thunderstorm that rolled through our area left in its wake a yellow light that washed over the landscape. The resulting photos produced some odd looking results, none of which have been manipulated in any way.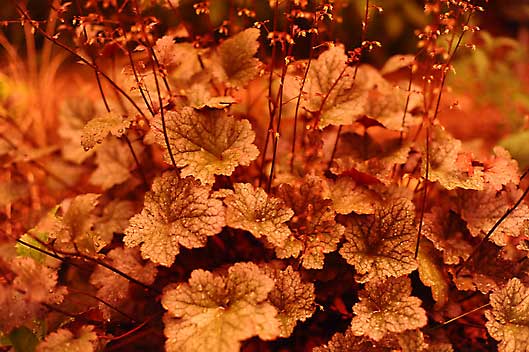 Photos by Jonathon Hofley / Michigan Gardener
Heuchera bathed in yellow light completely changes the appearance of the plant. This variety, 'Hollywood,' is actually reddish in color with silver accents.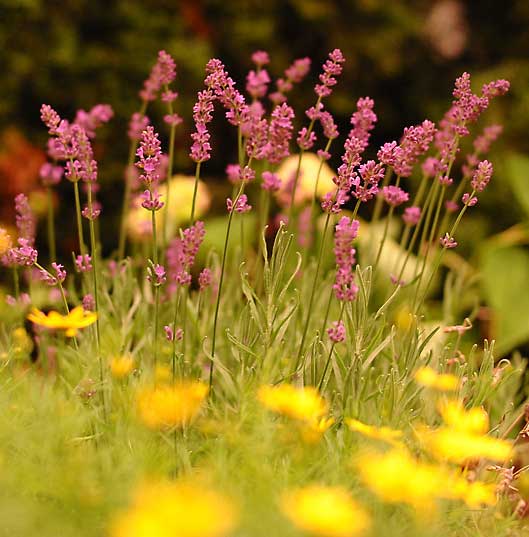 The tickseed here in the foreground took on a whole new level of saturation and the normally purple blooms of the lavender took on a yellowish pink cast.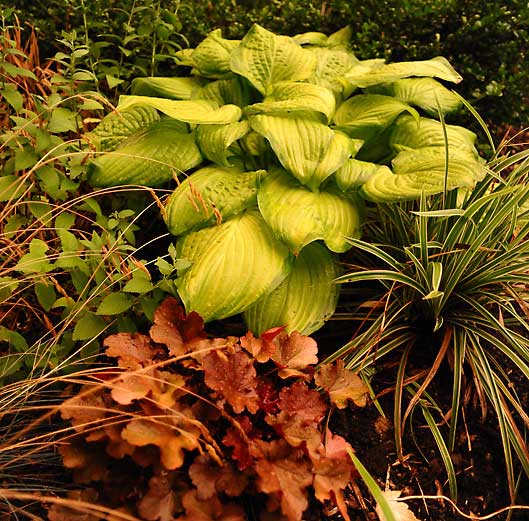 This hosta, heuchera and liriope combination appeared with a richness of color rarely seen in July.