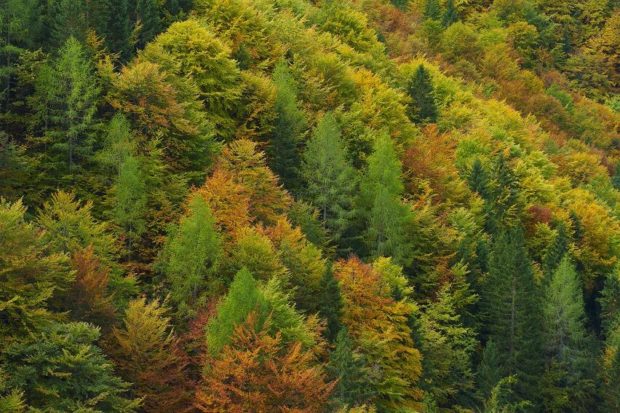 University of Michigan: A new study involving more than 100 scientists from across the globe and the largest forest database yet assembled estimates that there are about 73,000 tree species on Earth, including about 9,200 species yet to be discovered.
The global estimate is about 14% higher than the current number of known tree species. Most of the undiscovered species are likely to be rare, with very low populations and limited spatial distribution, the study shows.
That makes the undiscovered species especially vulnerable to human-caused disruptions such as deforestation and climate change, according to the study authors, who say the new findings will help prioritize forest conservation efforts.
"These results highlight the vulnerability of global forest biodiversity to anthropogenic changes, particularly land use and climate, because the survival of rare taxa is disproportionately threatened by these pressures," said University of Michigan forest ecologist Peter Reich, one of two senior authors of a paper scheduled for publication Jan. 31 in Proceedings of the National Academy of Sciences.
"By establishing a quantitative benchmark, this study could contribute to tree and forest conservation efforts and the future discovery of new trees and associated species in certain parts of the world," said Reich, director of the Institute for Global Change Biology at U-M's School for Environment and Sustainability.
For the study, the researchers combined tree abundance and occurrence data from two global datasets—one from the Global Forest Biodiversity Initiative and the other from TREECHANGE—that use ground-sourced forest-plot data. The combined databases yielded a total of 64,100 documented tree species worldwide, a total similar to a previous study that found about 60,000 tree species on the planet.