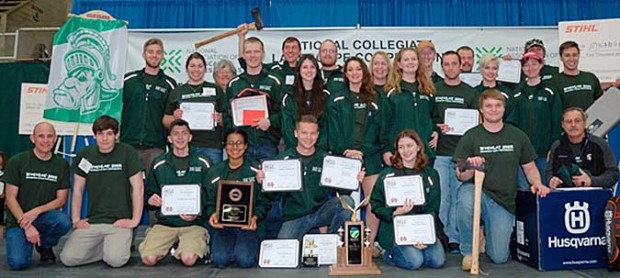 Michigan State University-
The MSU Student Horticulture Association landscape team placed first at the National Association of Landscape Professionals National Collegiate Landscape Competition March 16-19 at Mississippi State University.

"The competition is a tremendous learning experience that pushes me beyond the academic requirements of the classroom and requires me to dig deeper and explore information and learning outcomes in areas that I otherwise may never have developed," senior Ben Harcey said. "The competition also provides the platform for MSU to consistently represent the school and the horticulture program as one of the finest in the country."

The four-day event consisted of educational workshops, a career fair and 28 competitive events dubbed the Landscape Olympics. The MSU team members were among 683 students representing 63 colleges and universities from across the United States and Canada.