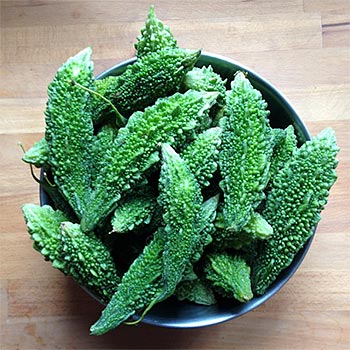 NPR:
One hundred seeds: That's the number Minara Begum needs to plant in her Detroit backyard in order to grow enough vegetables such as squash, taro root and amaranth greens to feed her family for the year.
She learned to cook and garden at a young age in Bangladesh. In the two years since she moved to the U.S., she's grown traditional South Asian crops to feed her family — and whoever visits — on any given day. There's always a pot, or several, on the stove.
For Begum, this is a way of life. But through Bandhu Gardens, in Detroit, Begum and her neighbors are able to leverage their culinary skills into an entrepreneurial venture.
Bandhu Gardens sells surplus vegetables that are grown in the backyards of about six families to a handful of popular area restaurants. Last year they sold 120 pounds of greens, beans and peppers and 25 pounds of squash to restaurant accounts.