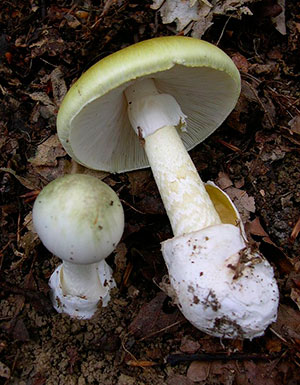 NPR's The Salt:
Donna Davis thought she had hit the jackpot with the two bags of mushrooms she collected in the woods of Northern California's Salt Point State Park. Instead, she ended up in the hospital, facing the possibility of a liver transplant, after mistakenly eating a poisonous mushroom known as the death cap.

The 55-year-old life coach and her boyfriend had collected chanterelles, matsutakes and hedgehog mushrooms, all sought-after edible species.

That night, Davis made mushroom soup for herself, her boyfriend and a group of their friends."It was amazingly delicious," Davis says. So good, in fact, that she had two bowls.

And she felt fine. Until the next afternoon.