In no particular order, we're recapping 15 great books from 2010 for the gardener on your holiday shopping list. Any one of them would be a great holiday gift for the green thumb on your list. We'll feature a book a day starting December 7.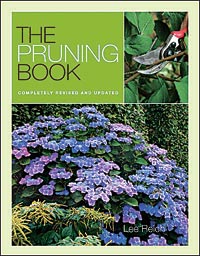 The Pruning Book
by Lee Reich
The Pruning Book (The Taunton Press, 240 pages, $21.95) is a revised and updated reference book that includes the latest techniques on pruning. The author covers a wide variety of plants, including houseplants and exotics, and explains the dos and don'ts of cutting back your plants. Using many color photos and drawings, the details of how to prune for healthy growth and beautiful form are thoroughly covered.
Three sections detail the basics of pruning, common plants, and specialized plants. The chapters expand on each topic by focusing on why to prune, tools of the trade, plant response to pruning, mowing the lawn, edible plants, ornamental plants, and more. The book teaches pruning as an art form and readers will learn how to train and maintain plants, control their size, produce bountiful fruit and flowers, sustain and restore plant health, determine plant types, and choose correct tools. There is also a glossary of terms unique to the process of pruning.